• Maintenance
  specialist
• Residential
• Domestic
• Strata
• Commercial
• General Plumbing
• Water services
• Gas services
• Storm water services
• House sewerage
  services
• Renovations
• Hot Water Systems
• Blocked drains
• Leak Detection
• Pipe Laying
• Environmental
   Plumbing services
Call us today on 0402 242 410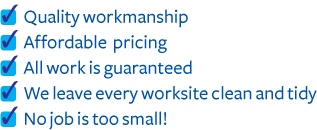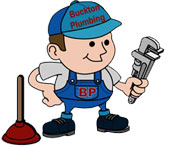 Your blocked drains specialist in the Eastern Suburbs!
When you find yourself with blocked drains in the Eastern Suburbs it's comforting to know we are here to help.
That's because we care about getting your home or business back functioning normally as quickly as possible. It can be messy and unhygienic and the quicker you get to the problem the better.
We have all the latest equipment to firstly find out what's causing your blocked drains in the Eastern Suburbs. It could be tree roots, cracked pipes, paper or foreign objects or faulty installation. We have the experience, skills and tools to remove the obstacle and get the pipe flowing smoothly again.
We know that any pipe blockage can be a real hassle. That's why you can leave everything up to us knowing we will do the job as professionally as possible for the cheapest price around! We can do this because we know what we are doing and won't charge for wasted time.
Our team have been doing this type of work for decades and keep up with all the latest gear that makes clearing blocked drains in the Eastern Suburbs as simple as possible which means less disruption to you.
Our friendly tradesmen will arrive at the appointed time and then go about their business efficiently so that we can keep costs to a minimum.
We care about customer service which is why we have built a solid reputation in the area.
For clearing your blocked drains in the Eastern Suburbs phone us on 0402 242 410 or submit the form above and we will respond shortly.
For more information, visit our main website by clicking here.