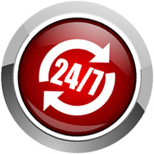 Ontime Plumber
The list of options south of the Swan is as long as the horror stories – but this doesn't need to be the case. We are the team that put our reputation on the line every time: and always come up clean.
Based in Alfred Cove, we are the plumber to call for all jobs big and small. We'll take care of all general and special tasks including but not limited to:

· Installation and repair of heating, ventilation, drainage and gas fittings
· Draw up plans for the layout of piping for construction or renovations
· Reconfigure poor piping and connections
· Perform tests on lines and code compliance
· Toilets, baths, faucets, basins
· Hot water, solar heating, gutters and rainwater
You just wont find a better Alfred Cover plumber no matter what the task.
Keeping up to speed with the latest methods and techniques, our team has the experience to match their dedication to the craft. It may not be the first thing that crosses your mind, however poor plumbing can wipe thousands off your investment when the cracks start to appear, or throw your business into chaos when the unexpected happens. So no matter whether you're fitting out a new home or business, or just scratching your head trying to find a decent Alfred Cove plumber at the right price, there is no one else.
Don't take the risk on a throw-away decision, call the only plumber for Alfred Cove and all areas this side of the Swan – call the team that have too much vested in their reputation to do the type of quick job the other guys are willing to charge for. Ask around, we have a list of customer endorsements as big as our service area.
If you need to chat to a plumber for your Alfred Cove job, or would like more information on our pricing and services, call today on 0417 220 326.
Alternatively you can send us an email query by filling out our contact form.