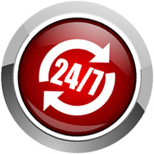 Ontime Plumber
We are fully licensed and insured plumbers who know the Angaston region well.
We specialise in solar and hydronic heating which are the most environmentally friendly options.
Solar
We will be able to go through the options suitable for your situation so you can make an informed decision. The upfront cost is a big consideration so you will need to weigh this up with the ongoing expenses when compared with gas and electricity heating products.
Hydronic Heating
This type of central heating is common in European and American homes because it is efficient and effective, keeping each room at a constant temperature to ensure maximum comfort. It includes underfloor heating and panel radiators along with numerous accessories to keep you warm in winter.
We are also the plumbers Angaston can depend on for all their maintenance plumbing needs. Along with drip and leak fixes, he has innovative ideas for bathrooms, laundries and kitchens to help make your life easier and more comfortable. We will bring along fresh ideas to turn an old bathroom into a stunning new one which is more water and energy efficient. So it's well worth talking to us before you embark on a renovation project yourself as the end result won't disappoint.

Waste water systems are also aour specialty. We are able to install a unit that is suitable for your place and then ensure it is well maintained so it never fails.
Your plumber in Angaston should also be professional - both with the workmanship and ethically. We can be trusted to charge fairly and competitively for a job of the highest standard. We are extremely proud of our reputation in the area and aims to please all of his customers.
Call 0417 220 326 and be confident you'll be getting the plumber Angaston turns to for the greenest plumbing solutions. Alternatively send an email by filling out the form above.