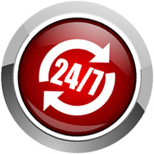 Ontime Plumber
The list of plumbers seems endless, but there are a number of factors that you need to consider including industry experience, team size, skill set, equipment, availability, professionalism, pride, and most importantly price. The professional licensed tradesman at Ontime Plumber are top of the list.
It is so important not to choose just any plumber in Annandale as the wrong job by the wrong guy can wind up costing you more in the short and long term through time wasting, inexperience, lack of knowledge and the wrong tools. Don't take that risk – go with us when you need a quality plumber around Annandale.
We have tradesmen ready to come out to you - on time - every time. We are the plumbing specialists – so don't take the risk and do a quick fix yourself. There is really no other option, get the guys who stake their reputation on doing the right job at the right price, without stuffing about.
General repairs and maintenance plumbing is what we specialise in. We come with the right tools to diagnose the problem fast and we have the experience to formulate a solution that will be long lasting and cost effective. We have seen it all before and are your best choice for all jobs needing a plumber in Annandale and the surrounding district.
So make sure you avoid disaster, pick up the phone if you think you need a plumber in Annandale and we'll get there quickly to get the job done. It is far better to be safe than sorry, and certainly far cheaper in the long run.
If you'd like to speak with us give us a call on 0417 220 326.
You can also drop us an email. Just fill in the contact form.