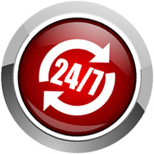 Ontime Plumber
With years of the right experience and the most in depth local knowledge, there is no better option. If you value gold standard customer service, reliability, and the highest quality workmanship, then look no further. Send us an enquiry or give us a call and we'll figure out the best solution.
Answering callouts beyond Ardross, plumbing is our forte. We have the skillset for the broadest of job types, and our tradies are enthusiastic to live up to our hard earned reputation. Additionally, if its serious industrial scale plumbing you need, we have the experience and the connections to ensure no corners are cut. This is the trick in the contract business, cost cutting means compromise on quality – and this means long term problems.
How do you know we are your Ardross plumber that can guarantee gold-standard work at such competitive prices? It's all about experience, preparation, the best equipment and the best connections in town. We only use experienced and tested personal, guaranteeing the job is done right first time. No messing about scratching our heads means no wasted time, and savings for you.
Being a community based business means we are here to do all the small stuff too. Taps, drains, toilets, installations, you name it – it's bread and butter. Knowing our way around the big stuff means we are the plumber for Ardross and beyond that can take care of the small stuff with the minimum of fuss – and we love to do it!
So if you're building your dream home, renovating, outfitting your workplace, or just need that leak taken care of quickly, if it's an Ardross plumber you need, then it's us you call.
Speak to one of our friendly team today, call us on 0417 220 326 anytime or just send us an enquiry by filling out the box in the blue panel above!