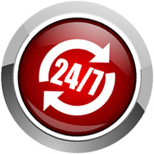 Ontime Plumber
Servicing the Cove and beyond, this team of experienced servicemen are highly sought after.

Doing what they do best for years, this crew has "been there and done that", and this translates into the best possible work standard at the lowest prices. Their customers know they're the best Attadale plumber in the book, and that's why they get the call-outs.

Aware of the expanding population base of the area, these professionals would like to extend their services to new customers. With the personnel and resources to take on small and large jobs alike, the opportunity is right to capitalise on what they have to offer:

· General plumbing and maintenance
· Design, installations and re-piping
· Water efficiency, heating, draining and re-routing
· Appliances, fixtures, leaks and cosmetic work
· Fast, professional service, and all work guaranteed
· The industry's most competitive prices
When it comes to your Attadale plumber, the choice is easy!

Renovating? They will talk you through the best options for you. They'll provide the best installations that stand the test of time and maximise your efficiency. The right advice will save you, in the short and long term, from forking out for unnecessary costs. Call the plumber for Attadale and beyond that has the best solutions for your requirements.

The best in the business for the big contracts, this team are the ones to take your call for the little jobs. Leaky faucets, blockages, drips, toilets, sinks, you name it: if the job needs an Attadale plumber, this crew has the solutions.

So avoid the mistake that costs in the long run, choose the team with the established reputation. Choose the team that is friendly, punctual and reliable. Choose the team the others aspire to.

Call today on 0417220326 for advice or a quote, or fill our the enquiry box above.