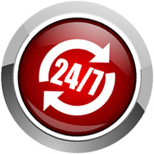 Ontime Plumber
We have been doing what we do best, collectively for decades. As such we have seen everything the industry can throw our way.
We have emerged as the leaders in plumbing that customers recommend. All our work is done promptly, respectfully and professionally, using the latest in tools and techniques. Your job comes fully guaranteed.
Everything you need a Balcatta plumber for, we are the best choice. From the smallest of callouts including leaks, taps, toilets and blockages, right up to industrial scale design and installations – we lead the way. Not sure if you need a plumber? We are a phone call away.
The first call to make when you need a plumber for Balcatta and beyond, we have the tradesman for your job, whether it be solar or gas hot water, appliances, drainage, redesigning or quick leak detection.
Thinking of renovating? Get the right advice on how to maximise you water efficiency and save in the long term. We have designed and installed systems for our customers that have stood the test of time, and with so many options on the market these days, we can advise you on the best solution for you. We are your Balcatta plumber with the advice you can trust.
Not happy with your current installations? This is a great opportunity to get an inspection or talk through the options. Finding the right Balcatta plumber has become easy, and with the reputation we have built over the years, we are confident you can't make a better call.
So whether you need someone straightaway, or would like to know your options, fill out the enquiry form and we'll get straight back to you. Alternatively give us a call on 0417220326 and speak to one of our friendly team.