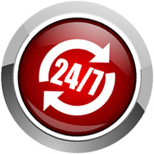 Ontime Plumber
Introducing the team of professionals with the best quality of work with the lowest price tag.
How? Years of experience combined with the most up to date knowledge of techniques and the best tools for the job, means the job is done right first time.
No other Balga plumber can offer the same guarantee with the same confidence. Getting the best doesn't mean the most expensive, it means avoiding tradies that factor in hidden costs due to unexpected circumstances.
This team have seen it all, and know what the industry can throw their way. No surprises for them means savings for you.
Servicing the extended region, this Balga plumber will take the callout no matter what the job. If it means finding and fixing that leak as quickly as possible – no problem. Similarly, if you've got a big renovation or build on the horizon, they have the right solution to save you immediately and in the long run.
From general maintenance of fixtures, piping, solar and hot water system, drainage and appliances, right through to designing the most efficient system for your home or business – the right advice is a phone call away. If it's a plumber for Balga and beyond you need, there is no better choice.
Don't scratch your head wondering what the best option is, choose the team that has the reputation. Choose the team the rest aspire to emulate. Ask around, their reputation speaks for itself.
So for some advice, a quote, or if you need a Balga plumber right away, call now on 0417 220 326 and speak to one of their helpful team.

Alternatively you can send an email enquiry by filling out the form.