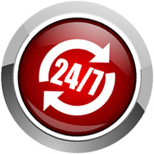 Ontime Plumber
Who are we?
We are the most trusted plumber servicing Balmoral and the extended region. The locality has come to rely on our dedication to the trade and our fully licensed, experienced and professional team is available to take your call.
What do we do?
For all general plumbing, we are the Balmoral plumber with the right solutions. Covering domestic and commercial plumbing, we install and maintain appliances for bathrooms, laundries and kitchens.
We cover gas fittings, pipe inspections, leak detection, flow restoration, guttering and storm water run off. Our work extends to rain water tanks, circulation, water efficiency and recycled water.
Never to be caught short, we are fully equipped and prepared from any situation. Our connections with local industry as the first choice Balmoral plumber allow us to source and access the widest range of resources.
A cut above the rest
When you call us, you will speak to the Balmoral plumber with the reputation for professionalism. Our business is run properly, putting the customer at the centre. All our tradies are punctual, flexible with scheduling and reliable. You will never be left second guessing and you'll enjoy the freedom that comes with our obligation free quotes and advice.
Additional services
We also offer the quickest response emergency call-out service available. No matter what time of day, when you need a solution fast, we're here to take care of it. Furthermore, we won't hit you with an outrageous service fee.
All our work is fully guaranteed. When you choose us as your Balmoral plumber, you can be certain that the best work is done. We are dedicated to what we do, and as such we are confident in the final result
Call us on 0417 220 326 to speak to one of our helpful team members, or send and enquiry using the form above.