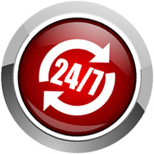 Ontime Plumber
We provide a personalised service which our regulars can rely on.
When calling a plumber to your Barossa property, trust is critical. You need to know that whoever you call gives you the best advice that provides long term solutions for a fair and competitive price.
Maintenance
From the smallest drip to the larger scale projects, our fully licensed plumbers have the skills and expertise to ensure the work carried out at your Barossa home or workplace is done as efficiently and affordably as possible.
And we are renowned for our expertise, particularly when it comes to environmental plumbing.
Solar
This is our speciality and we can discuss all options with you and guide you accordingly. It doesn't suit everyone and you can get honest advice from us about whether this is a realistic option.
Hydronic Heating
As well as being the greenest way to heat your property, it is the most effective. Popular in the colder parts of Europe and America, it is silent, safe and reliable, offering constant temperatures while using the least amount of energy. More costly to set up but money saving in the long run.
Waste water systems
It's important that the system you have is reliable. We only recommend the systems that meet the Australian Standard and are proven.
Rainwater Tanks
No matter what the space, We are the plumbers able to install a tank to fit and service all your water use requirements at your Barossa property.
To contact the green plumber in the Barossa district phone 0417 220 326 or to send an email fill out the contact form above.