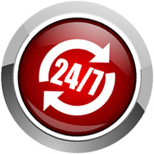 Ontime Plumber
For reliability, affordability and the best possible work, only one Bassendean plumber has the industry tick of approval.
With decades of experience under their belts, this team of tradesmen knows the locality like they know plumbing. Dedicated to their craft, they have deservedly earned their reputation, and want to extend their services as the most reliable plumber for Bassendean and the extended region.
It's always hard to tell whether you have the right tradesman. When work is being done in your home or business you want to be certain that it is of the highest standard possible, and the bottom line represents the work done.
With this crew you know what you're getting. As the local guys, their reputation is contingent on their work, and as such there is nowhere to hide. That is why they are the Bassendean plumber that guarantees all of their work, and the price tag is the most competitive around.
Leak detection, dripping taps, installing new appliances, hot water systems – they do it all. Right through to designing the most efficient system for your new home that will save you well into the future, no job is too big or small. There is only one call to make no matter what you need from your Bassendean plumber.
Being serious about the industry means keeping up to date with the best techniques, systems and materials. Leading the way by being at the forefront of the latest developments, means savings are passed directly on to you. Armed with the best knowledge reduces work time and eliminates unexpected problems. They don't waste time and you don't waste money. Furthermore, utilising the best material means your installations will survive the test of time.
All this, combined with friendly customer service and reliability, makes this team the most sought after Bassendean plumber on the books.
For some advice, a quote, or if you need someone out straight away:
call 0417 220 326.
Alternatively send them a query by completing the box in the panel above.