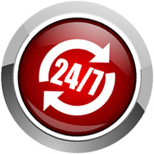 Blockage Busters
At Blockage Busters, that's all we do!
Having been a plumber for over a quarter of a century, owner operator Michael Ridley has geared the business so that we are the plumber in Beecroft to contact for the toughest of blocked drains. We are the professionals, so don't just call any plumber in Beecroft, call the specialists.
Because it's our specialty, we bring the right tools to the job site so that the blockages can be cleared faster and cleaner than the competition.
We carry with us a CCTV unit to enable the quickest isolation of the problem, and then we can choose between a Jetter or an Electric Eel, depending on the type and location of the blockage we are dealing with. This makes us the best equipped plumber Beecroft has on offer for blocked drains.
We know other things are important to you when deciding who the best plumber in Beecroft for blocked drains is. Our decade and a half in the business gives us the experience to make the best choice for your job, whether you call us out to your home or commercial premises. We take pride in our work and strive always to do the quickest and cleanest job so that the inconvenience to you is minimised, and best of all, so is the price.
Believe it or not, we love blocked drains! And that is why we have specialised. Yes, you will be able to find another plumber around Beecroft who will do the work, but we are the specialists, so we are guaranteed to do the best and quickest job. Furthermore, there is no job too small, too big or too inconvenient, we are the right choice.
Call us today on (02) 9477 3634 and be happy you have made the right choice. Or send us an email enquiry by completing the form above.