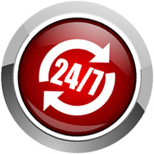 Ontime Plumber
Ontime Plumbing Solutions is the Berowra plumber for your job.
We are always ready to provide customers in Berowra and the surrounding areas with the most comprehensive, professional and affordable domestic or commercial plumbing solutions available.
Our specialty is blocked drains, using the latest in plumbing equipment to fix the toughest of problems, including:
• A pipe locator to find pipes and drains
• A CCTV camera for inspections
• High Pressure Water Jetter to quickly and thoroughly clear drains
You can call us for all your general residential and industrial plumbing requirements in Berowra and surrounding suburbs including renovations, recycled water, hot water systems and waste water.
We utilise the latest equipment ensuring the most efficient and professional plumbing service is provided for your general plumbing job whether it be leak detection, prevention of backflow, pipe laying, or general maintenance – saving you money.
So if you're in the Berowra area and need the right plumbing solution, contact Ontime Plumbing Solutions. No job is too small or too large: We have the equipment for the task and is determined to find the most professional and cost-effective plumbing solution for his customers.
With today's hectic lifestyle, you need a plumber who is reliable and professional, able to accommodate your schedule, clean and efficient, and most importantly, affordable. This is the service we offer every time. Whether his customers are in Berowra or surrounding suburbs, we have the experience necessary and the best tools for the job.
Call us at Ontime Plumbing Solutions on 0417 220 326 for a quote or to discuss the best solution for your plumbing requirements, or email Daniel by filling out the contact form in the blue panel.