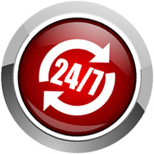 Ontime Plumber
This thriving cosmopolitan hub we call home has seen some pretty sticky challenges thrown our way – and we've always come out on top.
Servicing both sides of the Causeway, our professional team is hand-picked to offer the most in-depth and comprehensive solutions for this demanding area. Life here is fast-paced, and so are we. To keep this part of town going around the clock takes the team willing and ready to get out to you in the nick of time. Chances are you've seen us around – we're in demand and we relish the challenge.
Servicing all corners of the industry, we are your residential, commercial and contract-plumbing experts. In this growing corner of the world, your Burswood plumber not only has to be an expert tradesman but an active community participant. Energy policy is a hot-bed of change, and if your tradesmen isn't up to date, you can end up with installations that are soon to be non-compliant or even too costly!
In this climate, only the most complete knowledge of what is available on the market is acceptable. We are pro-active participants in the industry, attending tradeshows, road-testing prototypes and getting involved in the energy debate.
Take advantage of our efforts and call us for obligation free advice. It's what you should demand in your Burswood plumber.
Looking for you best option in hot water? Avoiding the "high energy offenders" is paramount. We'll talk you through possible solutions and show you the available options. From macerators, sinks, cabinets, showers and toilets, all the way through to pumps, grates, drainage systems and appliances – we have access to the best. Let us draw up your plans and you can see how this Burswood plumber will save for you!
So for everything that takes the best plumber for Burwood and beyond, call today on 0417220326, or send us an enquiry by completing the form in the blue box above.