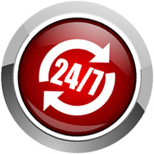 Mcleods Plumbing
For almost two decades owner Mark, who is fully licensed and insured, has been honing his skills and there isn't much he hasn't come across in the trade.
This allows him to offer the best long term solutions for any plumbing issue at home or at work.
So whether you need a plumber in Byron Bay for general maintenance, a new or renovated bathroom or kitchen, backflow prevention or anything to do with the plumbing, Mark can help.
Having a professional in from the start will mean you won't be seeded up a path that ends up costly and ineffective. You need someone who has practical and affordable solutions and this is what we offer to all our customers regardless of how big or small.
The plumber you choose for your Byron Bay property should also understand what customer satisfaction means.
For us it means turning up on time, offering practical and long terms solutions, respecting your place by leaving the worksite clean and tidy, and charging fair and competitive prices.
We also guarantee all of our work offer pensioners a 10% discount.
Our 24 hour emergency call out service is also critical when you have something that needs to be attended to quickly. We can arrive as fast as possible to get you out of a dilemma in no time so that you can get on with your busy life.
We are also extremely easy to deal with. We listen before we do to ensure we don't charge ahead and get things wrong and then have to backtrack.
For the plumber Byron Bay can depend on call 0420 655 501 or complete the form on this page and we will get back to you shortly.