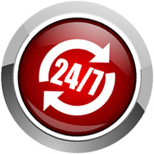 Ontime Plumber
For the past 25 years we have been the plumber helping Calamvale residents and businesses with all their plumbing needs.
Whether you have a leaking shower or toilet or a dripping tap, we'll be there fast to sort things out.
We specialise in new homes and renovations and so have all the latest ideas and knowledge of new products that we bring to the table to help you design your dream bathroom, laundry and/or kitchen.
And with so many products and designs out there it really helps to have a plumber in Calamvale who can steer you in the right direction.
One who not only knows what will look amazing, but will also do the job to the highest standard - without shortcuts.
One who understands how critical water and energy saving measures are these days and knows how to keep usage as low as possible.
It's all these considerations you should think about before hiring any old plumber in Calamvale.
We also work around the clock so in an emergency can be there fast to get you out of a bind. Like if the toilet blocks or the hot water system blows up! These things can't wait and have to be attended to straight away.
That's because we know how important it is to maintain the plumbing in your home before things become so much worse and so much more expensive to fix.
Call us today and feel confident you'll be getting the plumber in Calamvale who
cares about quality work and professional service - and all at a fair price.
Phone us on 0417 220 326 or to send an email enquiry use the form above and we will respond shortly.