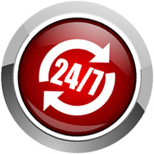 Ontime Plumber
For the past 10 years we have been the plumber Campsie residents and businesses can turn to at any time of the night or day for all their plumbing needs.
That's because we understand that when there's a problem with the plumbing, everything grinds to a halt and has to be fixed as soon as possible.
Problems like drain blockages just have to be looked at straight away. We will bring in our CCTV camera that enables us to see exactly what the problem is. Knowing that then enables him to take out the next course of action. Most times it's just a matter of flushing the obstacle away but it could be more serious like a busted pipe. If so we don't need to go and dig up the problem, we can insert a liner to strengthen it and get it back working as it should.
We are also the plumber who can spruce up your Campsie home or workplace by renovating the bathroom, kitchen and or laundry. Our water and energy saving ideas will cut hundreds off your utility bills and we know what will work in the space available.
Working with gas is also a specialised area of plumbing and you need someone fully licensed and accredited to undertake this type of work.
we are the plumber working in Campsie who does any type of gas installation and repairs in the safest way possible.
Another excellent reason to call us is because we work hard at providing the best service and workmanship for the best price. We are able to achieve this because of our experience and efficiency. Time is not wasted when you call us. And as you know, in business time = money.
Call the trustworthy plumber for Campsie on 0417 220 326.
If you would rather send us an email just fill in and submit the above from and we will reply shortly.