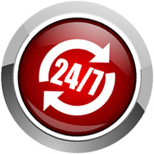 Ontime Plumber
We are the local plumbers who know the area and the needs of the industry. We have decades of collective experience and our knowledge is unsurpassed. When it comes to customer satisfaction, we are the leaders.
We do everything that you expect from your plumber in Casula. Relining pipework (no digging involved), drains and gutters, jet blasting and burst pipe repair, taps and toilets, gas fittings, hot water and solar hot water, we do the lot. If you have a job that needs a dedicated team, we are the professionals of choice, and we offer this with our famous 24 hour 7 day a week emergency callout service!

We have the man power and the equipment to tackle the large scale tasks too.

If your business needs a team to get the job done fast, we are the plumber servicing Casula with the right tradesmen to finish the job with minimum interruption to your schedule. Our efficiency will save you money by minimising your downtime. Another bonus of our professional efficient work is you don't pay us for wasted work time.
So decide what's important to you and your business. If you prefer professional workmen with decades of collective industry experience who take pride in their work and have the reputation to match, choose us.
We are the plumber for Casula that comes with the lifetime guarantee on our work!
Give us a call now and be confident you have chosen the best plumber in Casula. We are ready to take care of your tasks with the minimum of fuss and the best news of all is we'll do it no matter what time of day, 7 days a week.
Call us now on 0417 220 326.