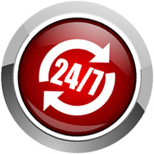 Ontime Plumber
For traditional, old fashioned service from a highly experienced plumber in the Chadstone area we are the ones to trust.
How can we help?
We do the entire range of residential, commercial and industrial plumbing services including:
Unblocking Sewers: we have the right equipment to clear the blockages fast and effectively. We'll arrive with our fully laden truck ready to firstly diagnose and find the problem, and then to clear it as efficiently as possible.
Real Estate work: we know the protocol that goes with working with agents and landlords and understand what needs to be done to keep properties safe and adhering to all government regulations. We have developed excellent relationships with local agents and are the plumber to call in the Chadstone area who is punctual, reliable and charges a fair price for an excellent job.
Carbon Monoxide Testing: this is recommended every two years if you have gas appliances. Carbon monoxide is such a silent killer that it just isn't worth risking the lives of you and your loved ones. Testing ensures your home and workplace remain safe from this deadly gas which can leak from unsafe appliances. Get us in on a regular basis to check things out and ensure peace of mind.
A call to us will never be regretted because we take the problem from you, fix it to the highest standard, and leave your home or workplace as tidy as we found it. Basically we take all the hassles away while providing long term and cost effective solutions.
When you are looking for a trusted plumber around Chadstone you won't regret calling us.
We're on 0417 220 326 or use the form on this page to send an email and we'll be in touch shortly.