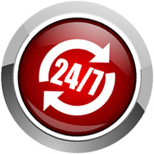 Ontime Plumber
As your local professionals, we have serviced Churchlands for years.
Our unique locale has specific requirements, and we have installed the best fixtures and designed the most efficient and comprehensive systems in the region.
Our frustrations are the same as yours – all too often we have been called in to fix existing systems that just shouldn't have been installed in the first place. We are the plumber with access to the widest range of styles and components, guaranteeing the best solution can be found for you requirements.
Don't take the risk with a quick-fix DIY. We're here around the clock to make sure it is done properly. The life-blood of any good community are it's dedicated tradesmen, and we have kept our institutions running for years.
Our team has been hand picked for dedication to their craft and history of customer service. Committed to keeping up with the latest in industry knowledge, we are proud to be the Churchlands plumber with the most comprehensive inventory in the game.
Call us and tell us how we can help. We have all types of fixtures at our disposal, so chances are you won't have to wait for ordering and shipping which is so often the case. Similarly, no other plumber servicing Churchlands can compete with our workmanship. Make the right call the first time, not the second time!
So for everything you need your Churchlands plumber to do, we're the call to make. All general plumbing and maintenance, designs and installations, water efficiency, hot water, solar, drainage, you name it – we do it best. Save time and money today!
Call us on 0417 220 326 and speak to one of our professional servicemen.
For some information or an enquiry, complete the form in the box above.