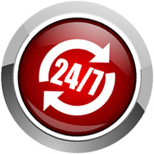 Ontime Plumber
You can trust us to provide quality services and customer satisfaction - every time.
This ethos has kept us in business for 20 years and is why we are the plumber for Clovelly who won't let you down.
And there's nothing plumbing we can't do. Whether it's residential, commercial, industrial or general maintenance work, we have it covered. Our team of tradesmen is fully licensed and experienced and this shows in the quality of work we do.
We specialise in clearing blockages in drains and have a fully equipped truck containing tools like our high pressure Jetter, that will dislodge the obstruction efficiently and with little disruption to you. From experience we know what causes such problems and have cleared more pipes than we can remember!
Our advice is priceless. Like water and energy saving tips that can slash hundreds off your annual water and electricity bills. Or our skill doing new and renovated bathrooms, laundries and kitchens. Our team know how to turn an old room into a modern one that looks and functions like you could never imagine.
So when you call us you get more than a tradesman. You get our decades of experience and that invaluable peace of mind that the job will be done to the highest standard and won't cause you grief down the track.
A plumber in the Clovelly area should also keep up with any local government regulations so that their work always fully complies with legislation. We keep on top of this because we know how important it is to do the best job possible.
Let us be your go-to plumber in Clovelly by calling us on 0417 220 326 or emailing us by filling in the contact form and hitting submit.