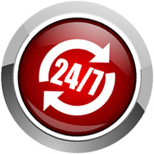 Ontime Plumber
Extending their services across both sides of the Swann, there is no other Coolbinia plumber that comes as highly recommended for all your plumbing requirements.
With convenient access to all the major arterials, no other tradesmen are as well prepared to get out to your emergency. As a plumber in Coolbinia, they are always on the go. Answering calls at all hours to take care of those tasks that just can't wait. From finding and fixing that leak, stopping those annoying drips, right through to locating and clearing blockages. It's all in a 24hr day's work for this expert team.
How much would you expect to pay for this kind of service? As the Coolbinia plumber determined to maximise customer referrals, their prices are the most competitive in the industry. Not sure what needs to be done and what your budget can accommodate? Give them a call and have a chat about your options. They'll find the right solution for you, and best of all you'll be given an obligation free quote.
As the first choice Coolbinia plumber, here's just a snapshot of what they have done for their customers:
• all leaks and drips
• backflow prevention and system maintenance
• hot water systems, solar hot water, drainage and rerouting
• design and installation for water efficiency and compliance
• installation and maintenance of appliances and facilities
• all general plumbing, all guaranteed work.
Make sure you speak to the best plumber in Coolbinia before going ahead with your renovation or new home. There are a few things to consider before giving the green light. Firstly, legislation is always evolving so make sure your tradesmen are up to date with their industry knowledge. Secondly, in today's market the range of products and styles is enormous. You are selling yourself short if your technician can't offer you the widest choice for your situation.
Finally, work quality that isn't first-rate will cost you in the long run with unnecessary maintenance and repair.
Call this team today for peace of mind that you've ticked all the boxes.
Call today on 0417220326 or fill out the enquiry form in the blue panel above.