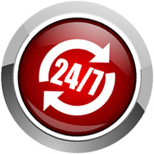 Ontime Plumber
And it's our 25 years in business that enables us to promise this.
When we walk into your home of workplace to check out a job, we know exactly how to go about it in the most professional and efficient way and this is why our prices are competitive. But don't let that fool you that our workmanship isn't of the highest quality. The work just has to be done right the first time so that your time and ours isn't unnecessarily wasted.
As they say time is money and we don't waste time!
We value each client no matter what their circumstance. Which is the reason he's the plumber offering Coopers Plains quality work for the right price. We don't want you putting up with leaks and drips and busted toilets when you don't have to.
But what else do we do? We specialise in renovations and new builds and have innovative ideas that help make the end product amazing.
Not only that, but your new bathroom or laundry or kitchen will use less water and electricity because we know the products that factor in these important energy saving measures. And less energy use equals less money spent paying water and electricity bills.
Your plumber in Coopers Plains should be easy to work with and we are. We listen and do. We are punctual and tidy and most importantly efficient and this is how we keep prices affordable.
We do all things plumbing so whatever you need a plumber in Coopers Plains for we are hereto help you out and guide you accordingly.
For a quality plumber in Coopers Plains call us on 0417 220 326 or you can get in touch via email using the form above.