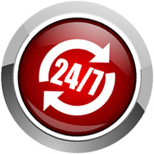 Ontime Plumber
For the best possible solutions call the plumber for Cranebrook and the surrounding area and discover what we have to offer.
Having been plying our trade for over 15 years, we can bring our clients the professionalism and efficiency of the big guys, with the personal touch.
All this is great news for those that need a plumber around Cranebrook. We know the area as well as we know the industry – we get what the locals want, and know how to deliver the best work at the best price. All general plumbing at all scale of work – leaks, drips, toilets, bathrooms, showers, drains, pipe laying, hot water, installations, advice, builds, renovations, home and business work – everything is catered for.

Is the following important to you?
· Professionalism
· Experience
· Flexibility
· The right tools for the job
· Local knowledge
· Willingness to work with the client to find the best solution
If it is, then we are the plumbers servicing Cranebrook to call. There is more incentive to do the best job at the most competitive price when you are a local business owner – there is no hiding behind the corporate banner. And reputation is everything in this business!
So if you're building a new home or renovating and you need a plumber in Cranebrook, this is the call to make. But it's not only the big jobs that are worth doing well, all the small scale domestic maintenance and fixes are important too. Don't put it off. If you have blocked drains, we have a CCTV to isolate the problem, and can choose from our Electric Eel or Jetter depending on which is appropriate for the job.
This is no triviality: different jobs require different tools. So often plumbers will have one or the other, but different blocks need different solutions, or your tradesman might be cutting corners.
Call the plumber Cranebrook can trust.
Phone us on 0417 220 326 or send us an email by filling out the form above.