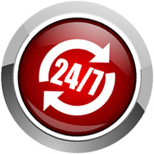 Ontime Plumber
For the past 15 years, we have been the reliable and trustworthy plumber servicing Davistown and nearby suburbs.
We understand the trade inside and out and deliver every time.
We can be there fast to clear your drain blockages and has a high pressure water jetter and CCTV to do the job as efficiently as possible.
All general maintenance jobs are easy when you call us. We are the plumbers who can be at your Davistown home or workplace fast regardless of the hour or day. We have the know-how to analyse the problem and to then find a practical solution that won't cost the earth.
And we pride ourselves on our professionalism. We don't leave you waiting and wondering. We arrive when he say we will and get in and do the work with as little hassle to you as possible.
All of which helps us to keep prices fair and competitive because no time is wasted.
When you need a plumber in the Davistown area call us first to see what we can do for you. You need to be happy with the tradesman you call in which is why it's important to speak with us first so that you can be sure that we know what we are doing and how we can help.
Or if you'd prefer to put your question in writing, use the contact form on this page and we'll be in touch as soon as we can.
So don't waste time with sub standard plumbers. If you live or work in the Davistown area and want a professional, high standard, no-nonsense job, we're here to help.
Call us on 0417 220 326 and know you're dealing with someone who cares about quality and customer satisfaction.