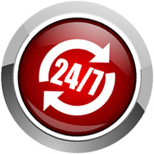 Ontime Plumber
Our regular valued customers have been doing so for many years now and we want to add you to our growing list of happy clients.
And we do it all when it comes to plumbing. We'll get that drain blockage quickly cleared at any time of the day or night. We can take a look down the pipe to see what's there and then, using our water jetter, can flush the obstruction away. If the problem is more serious we have pipe locators to accurately find the offending pipe so we don't have to dig up more of your garden than we need to.
We are the plumber servicing Doonside and beyond who knows all about hot water. We can be there fast to repair the problem if at all feasible. If not we can help advise you on the system to suit your situation and budget - whether it be solar, gas or electric. We'll make it as easy as possible so you won't be without running hot water for longer than you have to - that's just too inconvenient.
If you are after a commercial plumber in the Doonside district we have experience in strata work to do the job as professionally as it can be done.
Renovations are also our thing. We have some really practical ideas that will ensure you'll be happy with your new bathroom, laundry or kitchen. We will make sure your new room will not only look great but will also work a whole lot more efficiently saving you money over the long term and adding value to your property.
We are the plumber Doonside can truly rely on. Call us on 0417 220 326 or send us an email by completing the form above.