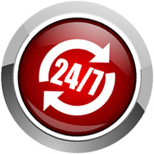 Ontime Plumber
Do you have a job that needs to be fixed straight away?

We are the plumbing service that will send a licensed and experienced tradesman to your home or business quickly. There really is no other choice when you need a plumber in Dover Heights.
Under the same banner for many years now, our team of plumbers has combined decades of industry experience consolidating their knowledge and specialty areas.
We are proud to provide our customers with the best options and the right solutions. Equally proud of the hard earned reputation our team has built over the years, we are able to send the right plumber to your Dover Heights home or workplace.
We have the knowledge, experience and tools to take care of whatever is thrown our way.
We specialise in blockages. At our disposal is an Electric Eel and CCTV. This means there is no stuffing around. We will isolate and take care of the problem as quickly and cleanly as possible. This in turn allows us to get the job done and you can be assured to get the best price compared with any other plumber in Dover Heights.
It really is important to choose the team with the most versatility and experience. A bad plumbing job is a disaster in the long run, so don't choose the pretenders. We stake our reputation on our work.

We are the plumber for Dover Heights and can help with all plumbing jobs including general plumbing, renovations, leaks, pipes and hot water. If you can think of a job that needs a plumber, we are the best choice.
And remember - all of our work is guaranteed!
Give us a call on 0417 220 326 or if you'd like to send us an email just fill out the form above.