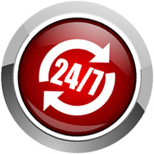 Tim Connolly Plumbing
Tim is a keen and professional tradesman who understands how important it is to listen to what you have to say so that he can make the right decision when it comes to any plumbing problem or requirement.
Why is this so important? Because when you need a plumber in Dubbo you want to make sure the guy knows what he's doing. A shoddy job can cost you money and lead to hassles for you and the tradie - and who wants to keep coming back to fix work? That's just costly for everyone!
Another reason to choose us as your plumber in Dubbo is because we are available around the clock seven days a week. That means if you have a plumbing emergency, like a blocked sewer or broken down hot water system, we will be there in a flash to help get the problem fixed with the least disruption to your daily routine as possible.
We do all general domestic and commercial maintenance plumbing and are yet to find a job too difficult.
Roofing is also our speciality. We can repair existing roofs and downpipes to make sure the water drains away as it should and doesn't end up flooding your house. And because we are available 24/7, we can quickly repair any damage caused by storms. And that's peace of mind!
Why else should you choose us when looking for a plumber in Dubbo?
Because we:
• Guarantee all our work
• Are friendly and easy to deal with
• Do free quotes
• Have competitive prices
• Clean up after ourselves
• Love what we do and want you to love what we do as well
So if you are looking for a plumber in Dubbo and don't know where to turn, call us on 0419 688 435 or fill out the email enquiry form.