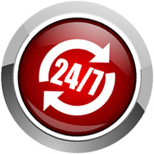 Ontime Plumber
For all your plumbing needs, we are the plumber for Durack with the right solutions.
Call us 7 days a week for all emergency plumbing and repairs. Our team is mobile and on task, ready to resolve the problem right away.
In addition to emergency work, we look after all general plumbing. We install and maintain all fixtures including roofing, hot water systems, appliances, toilets, showers and taps. Always looking out for our customers, we provide ongoing inspections to your existing systems for code compliance, water efficiency and hidden leaks. As the most reliable Durack plumber, we are first on site to find and clear blockages, always leaving the jobsite neat and tidy.
Our goal is to provide the highest quality service you can expect from a plumber for Durack, combined with gold standard customer service. Getting ahead in this industry is about more than good plumbing. All of our service professionals are dedicated to providing the best all round service to all of our customers.
If you are thinking of renovating or adding and extension, contact us. Having years of experience under our belts, we are the right choice for advice. It takes a locally established Durack plumber to know the demands of the area, and the appropriate solutions. Make the right choice and avoid getting caught short on an inappropriate system. The right choice now means peace of mind and savings in the future.
So whether you need the best plumber for Durack and the extended region for residential, commercial or industrial work, go with the team that has the best track record. Being the local crew, we don't mess about.
Call 0417 220 326 any time to speak to us about our services. You can also send us an enquiry using the form in the blue panel above.