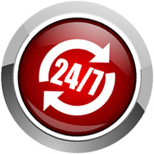 Ontime Plumber
Reliability? Competitive pricing? Decades of experience? Availability?
Whether you need a professional out to your home, place of business or worksite, we are the call to make. We have decades of collective industry experience, and combined with our plumbers' and master plumbers' know-how, there isn't a task requiring a plumber in Earlwood and beyond that can be done better by anyone else! Make the call to join the longest list of happy customers.
We can do leaky taps, blocked drains, guttering, pipe relining without digging, bursts, fittings, gas and solar, toilets, showers and kitchens. We will do all maintenance that needs a plumber in Earlwood, all plumbing builds, repairs and renovations. We specialise in fast blockage clearance with our CCTV unit for the speediest of isolation of the problem, and quick removal with our Jetter. We can send an experienced tradesman to your home or business to tackle the smallest of tasks, or a team to get the big stuff done fast!
All this we offer with a lifetime guarantee on our work, so you know we are the only plumber in Earlwood and beyond that can offer a rock-solid guarantee. The best part of all this is, we offer our services 24 hours a day, 7 days a week. Our famous emergency call-out means you can get that fix done in the nick of time saving you money in the long run.
So don't worry about trying to decide who is the best and most reliable plumber servicing Earlwood. Call us 24/7 – we have the reputation the others strive for, and the prices they can't match!
Call anytime on 0417 220 326 for a quote or advice on how we can help you.