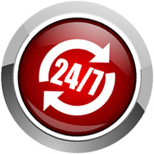 Ontime Plumber
Have you had a bad experience with a tradie being unreliable and overcharging? Don't know whom to choose?
Introducing the Enoggera plumber that leads the field in customer recommendations. This team has operated locally for years and has established a reputation based on their consistent reliability, professionalism and upfront low prices. When you find tradies like this it comes as a relief. Their friendly service is complemented by their punctuality and efficiency on the job.
Catering for all general plumbing and gas fitting, this is your Enoggera plumber that goes the extra mile. Their services include:
· 24/7 emergency call outs
· All fixtures – kitchen, laundry, bathroom
· Drainage – stormwater, guttering, overflow
· Toilets, sewerage and waste
· Appliances including garbage disposal units
· Hot water – solar, gas and electric
· Leaks, blockages, backflow
This list is by no means exhaustive. Get in touch using the contact details below to talk about your unique requirements. Chances are they have a better, more cost effective solution than the others can offer. All jobs described come with completely obligation free quotes so you can make the most informed decision possible
.
They're available for the big jobs too. Happy to set aside time to help you plan your new system for your home or business, this Enoggera plumber has the connections to provide their customers with the widest choice on the market. Ask about their quality fixtures and piping at prices that won't break the bank. Before you buy that new home, get a pre-purchase inspection from the team that knows what to look out for.
So for all your plumbing requirements, contact the plumber from Enoggera that is the most trusted name in the book. If it's professionalism and reliability you are after, there is only one real choice.
Call 0417 220 326 today to chat about your requirements. If you'd prefer, you can contact them by email using the form in the panel above.