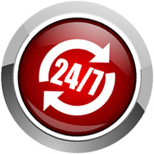 Ontime Plumber
Fortitude Valley is always busy and so is the plumber servicing Fortitude Valley and that's just the way we like it.
We have years of experience with all sorts of plumbing problems and we specialise in apartment plumbing. If you live in a small space with tricky plumbing, we can sort you out in a jiffy.
But no matter what the space or what the job, you can be sure we will get the job done, with all work guaranteed.
We're a small business that deals with small (and big) plumbing problems such as:
• Roof Leaks
• Blocked Drains
• Hot Water Systems
• Leaking taps and toilets
• Gas and solar
• Pipe location
• Installations
• Sinks, bathrooms, kitchens and renovations
But it's not all about the job. A professional attitude also sets us apart. We understand you don't want to wait around all day for a plumber that might not turn up. This plumber in Fortitude Valley is available 24 hours a day, seven days a week and we'll do our very best to make sure we come to you at an pre-arranged time that suits you. How refreshing!
We're also upfront with our pricing so you won't get any nasty surprises – you've had enough of those with your plumbing problems. Let's get those problems fixed, fast.
Our reputation precedes us and we wouldn't be surprised if you've found us via a referral. We're proud of that reputation and take our personal service very seriously.
So if you're looking for a plumber in Fortitude Valley that's reliable, fast, quality-assured and simply the best for any job, you've found your perfect plumber.
Call us today on 0417 220 326 or click on the form to send us an email.
We look forward to working with you.