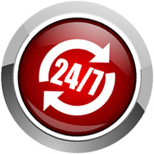 Ontime Plumber
Specialists in everything from general plumbing and emergency callouts, this is the team of experienced tradies that gets the nod every time.
The community has come to trust this Hamersley plumber over the years, and as such their reputation is unmatched in the industry. Providing dedicated service to the region, they are excited to announce that they are extending their reach to the greater area!
If you have had bad experiences with your tradies in the past, one phone call will put your mind at ease. Their reputation has been established over the years due to their emphasis on reliability, professionalism and the most competitive pricing available. As part of the service, the customer enjoys their 100% work guarantee. This is the plumber for Hamersley and beyond that ensures the following:
• Showing up when they say they will
• Flexible work hours to suit your schedule
• Quick efficient work, no corner cutting
• Utilisation of the most up to date equipment and techniques
• Fully qualified and experienced tradies

Fully equipped to tackle everything you need from your Hamersley plumber, no task is too remedial. They'll get out to your home or business to take care of annoying drips and leaks, re-establish flow by locating and clearing blockages, install appliances and provide advice on design. Obligation free advice is just a phone call away, and with access to the widest range of fixtures and systems, the best and most cost-effective solution for your needs is at hand.
Renovating or building? This is where your Hamersley plumber stands out from the crowd. Water efficiency is their forte, and their customers are already saving with systems that they've installed. Add your name to the list of clients who are benefiting from their knowledge and skill set, and get peace of mind that your systems will be compliant well into the future.
Pick up the phone and call 0417 220 326 to speak to a helpful tradie, or send an email enquiry by filling out the form in the panel above.