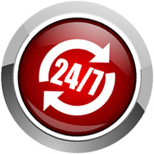 Ontime Plumber
We have years in the trade and have the experience it takes to do a great job.
And if it's gas work you need a plumber in Harrington Park for, we are fully qualified and accredited to repair, replace and install any gas appliance or gas lines - be it for Natural Gas or LPG.
The plumber for Harrington Park should also make sure they understand and comply with all levels of government regulations. That way you know the work will be of the highest standard and that you won't be calling in someone else to fix a job that should've been done right the first time. There is nothing more frustrating or time wasting! We do it right so that we become your trusted go-to plumber in Harrington Park and beyond.
When you call us you are also tapping into all the information we have gathered over the years about the various plumbing products now available. Looking for appropriate fittings for your bathroom or kitchen or laundry can be so confusing - and time consuming. We know what's out there and can advise you according to your wants, needs and tastes. Our fit outs not only look great but function well and are both energy and water smart.
Of course we do all general work and can discuss your requirements and offer practical and cost effective solutions no matter what it is you need done. It really is imperative to choose the tradesman who will listen to you before they charge ahead aimlessly. This is just time wasting and of course money wasting as it can lead to unnecessary work and the wrong approach.
For the plumber Harrington Park can trust on quality and price call us on
0417 220 326 or send us an email via the contact form.