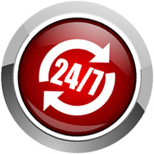 Ontime Plumber
That's because we have been doing this type of work for more than 15 years.
From tap replacements to hot water services, we have the solutions.
We also are experienced in rennovations.
Why should this experience make such a difference? Because it has given us a great portfolio of up-to-date ideas for the bathroom, kitchen and laundry. Ideas that can save you water and money in the long run.
A plumber servicing Hobartville should also understand the type of housing he's dealing with. We do and this helps us make the best decisions for your home or business. Like what are the regulations we need to know if we are drilling into walls and floors? What local Council rules are we to be directed by? You can rest assured that we keep on top of all the industry and local government rules and requirements so you don't have to worry that the work will not comply.
We are the plumber for Hobartville who can also help with gas. We can make sure that your gas lines are running properly as this is crucial for your home's heating and cooking requirements. Whether you are renovating, building or needing a gas repair, we will do any gas work to the highest standard abiding by all laws and regulations.
And we are also the plumber for Hobartville and nearby district who can help with septic tanks. So if you are looking to install a new septic tank or need the old one looked at, we can help. It can be a real problem if your septic tank fails and we can have a close look at what might be causing the problem and then fix it if at all possible. If it does need to be replaced we can advise you how to go about it so that it causes the least disruption to you and your family.
For the plumber servicing Hobartville who understands quality work and professional service phone us on 0417 220 326. You can also send us an email. Just complete the above contact form and we'll get back to you as soon as we can.