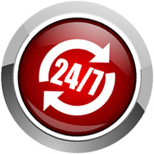 Ontime Plumber
It can be overwhelming wading through the names and trying to figure out how to get the best job done at the most competitive price.
There is one criterion that will never let you down: choose the guys who the rest of the industry admire – Ontime Plumber.
We're committed to being able to offer our customers solutions to anything that needs a plumber in the Horsley Park region. We will comply when it comes to offering the best prices. We will comply when it comes to being able to get any job done at the highest possible standard. We will comply when it comes to customer satisfaction and the gold standard of work. Take advantage of what we can offer, when you need a plumber in Horsley Park, call us.
With decades of collective experience, our team can do it all. Blocked drains, pipe laying and relining, hot water systems, maintenance and installations, renovations, taps and toilets, leaks and bursts.

There are all sorts of tasks that need a plumber in Horsley Park, and we have the experience and the tools to do them all. This is great news for you, it means that we can take care of your job with the minimum of fuss and imposition to your schedule. No wasted time and high quality work means savings for you in both the long and short term.
Plumber in Horsley Park? Call Wilco. All things considered there is no other choice that you can be happy with. If experience, qualifications, reputation, preparedness and availability are of concern to you, we are the complete package.
Call us today on 0417 220 326 and get the plumber for Horsley Park with the reputation to be confident in!