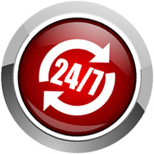 Ontime Plumber
Introducing the most trusted name in the industry, the service professionals taking care of the extended region.
With the work our customers have come to rely on, our fully mobile and equipped team is ready to take your call for all tasks you need from the best plumber in Innaloo. Supplying the best quality of work for years is part of our reputation, and something we are proud of.
All general plumbing:
• Leaks, drips and blockages
• Sewerage, piping and drainage
• Laundries, kitchens, bathrooms
• Hot water, solar hot water, water efficiency
• Design and installation, large and small scale

Everything you need from your Innaloo plumber – there is no better call to make.
Are you thinking of renovating or building? Have a chat with us about your options. Water efficiency and compliance is our specialty and we are here to talk you through the best options available to you. Start saving now with one of our designs and gain the peace of mind you deserve. Our customers are already enjoying the benefits of systems we have designed and installed. As your Innaloo plumber, we guarantee you will save in the short and long term.
No wasted time with our efficient and professional work means no additional costs. Our experience ensures we have seen it all before so we know the answer to those annoying contingencies right away. We are always fully prepared so you won't have to wait around for your tradesman to order parts or call another "expert".
Offering a 100% guarantee on all work, no other plumber for Innaloo and beyond is as reliable. We have worked hard on our reputation and we are proud of it. Get in contact and enjoy the best standard of work at the most competitive prices – something we have been providing our customers for years.
To speak to a helpful service representative, call 0417 220 326.
Alternatively, send us an email query by filling out the form in the panel above.