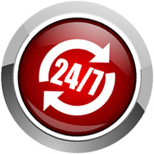 Ontime Plumber
Providing the most reliable service in town is what we do, and why we are so highly regarded amongst business and residents alike.
No matter what you need, if it takes a Joondanna plumber – look no further. If you are new to the area, or live in the extended region, ask around. One name will pop up time and time again. We have provided the most comprehensive and cost effective work as a Joondanna plumber for decades, and we relish the opportunity to extend our service to new customers.
Keeping our community going takes a network of trades, and as an integral part of that network we have left our mark. Emergency callouts is our specialty, so if you need a plumber in Joondanna or the surrounding suburbs right away, call the name with the local knowledge. Let us help you save in the long and short term by making that 'stitch in time'.
Hot water systems, solar hot water, appliances, installation and maintenance, and fixtures – all in a day's work. There is an experienced professional on our list for all tasks, so when you think plumber for Joondanna, we are your first choice. Designing and installing the latest and most efficient systems for domestic, commercial and industrial sites is part of our business. Our customers already have peace of mind knowing they have the most reliable fixtures that guarantee them maximum efficiency and compliance into the future.
Our famous 100% guarantee on all work means we are held to our word. No empty promises and the most reliable service is part of the game. Offering obligation free advice to new and existing customers is part of our business, so capitalise on this opportunity now.
To speak to you Joondanna plumber, call 0417 220 326, or to send us an email enquiry, fill out the form in the blue panel above and we'll get right back to you.