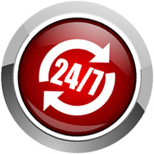 Ontime Plumber
All general plumbing is in a day's work. We are here to quickly and neatly locate and clear blockages to restore flow with a minimum of fuss. We have at our disposal the best and latest equipment so the right solution for your unique requirements is at our disposal.
This is important – each location and job is unique. And whilst it is true that there is more than one way to skin a cat, there is always a best way. Our skill set, experience, and access to equipment means the fastest and neatest work every time. We are the plumber for Kardinya and beyond that passes the savings directly to you!
Designing and installing new systems for renovations, new homes and businesses is what we do. Experts in water efficiency and compliance, you are guaranteed to be at the cutting edge of technology with your new plumbing so that you will have minimal fuss and maximum savings into the future. Our work quality means less maintenance in the long term, and our 100% guarantee consolidates that. Ask around, no other Kardinya plumber is as highly regarded.
Are you looking for something more than a standard tradie? As the most trusted plumber for Kardinya, here's what we offer above and beyond standard service:
• We show up when we say we will
• We are respectful of your home or business
• The worksite is left as neat as we found it
• Flexible hours to suit your schedule
• Obligation free advice
• Rock bottom prices

So if the above appeals to you and you want to take advantage of our 100% guarantee, or you'd just like to chat about your options, contact us today. We're here for quick emergency response, all small tasks and even the biggest contracts.
Call 0417 220 326 to speak to a helpful Kardinya plumber, or send us an email by filling out the enquiry box in the blue panel above.