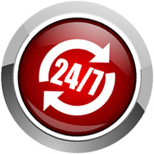 Ontime Plumber
For all your maintenance requirements it's hard to go past us when only a quality plumber will do for your Kariong home or business.
And that could be at any time of the day or night because we are the plumbers servicing Kariong who offers a 24-7 emergency service. And it's not until you need one in a hurry that you really appreciate what this means. It means that when you discover you don't have any hot water on a Saturday morning, you won't have to wait until Monday morning to find a plumber to come to your Kariong premises to get things back to normal.
It means that if you find out your toilet is blocked late one night, you have someone to call straight away to get it back running as it should as soon as possible.
We can also be relied on to turn up on time! So keep our number on your fridge and feel confident that when you do need a plumber in Kariong, we can be there at a time that suits you to sort things out.
We also promise to respect your home and are aware that you don't want someone trudging into a room with dirty boots, only to leave the mess for you to clean up.
Ben also takes pride in being the friendly plumber serving Kariong. He is extremely easy to deal with and you won't be disappointed in the quality of his workmanship.
And you can be sure that our prices are fair because of how efficiently we work.
Give us a call today on 0417 220 326.
If you would rather send your enquiry by email you can use the form on this page.