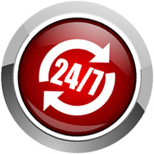 Ontime Plumber
Our business has a long tradition in the plumbing industry.
Over the years, the business has been passed down from generation to generation.
Having the industry in the family for all these years gives us knowledge that sets us above the rest.
When it comes to being a plumber in Kensington it's differences like this that enable us to make the right decision for you and your individual situation. All that ensures a quality job at an affordable price and that leads to happy customers and repeat business.
Before calling a plumber to your Kensington home or business ask yourself some key questions.
• Do they have experience for the type of work I need done?
• What are some examples of their work?
• How do their prices compare?
• What is their level of customer service?
A bit of homework beforehand will save you time, grief and money down the track.
Because of our longevity you can be sure that we won't disappoint on quality, price or service. We tick all the boxes and more and are the first choice plumber in the Kensington area.
We can take on any sized project including specialised heritage work. This requires unique plumbing skills and we are able to handle the most technical of jobs.
Plus if you need us in a hurry we offer a 24 hour a day seven day a week service. And if it's drains you need cleared quickly we'll arrive with the latest equipment that enables us to get the job done efficiently and so affordably.
Talk to us first - the plumber with experience that matters in Kensington. Phone 0417 220 326.
Or send an email by submitting the above form and we'll reply as soon as we can.