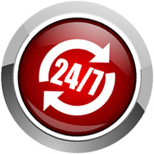 SOS Hot Water and Plumbing
What does it take to be the best plumber in Kiama?
Hard work, experience and dedication?
If this is what you expect then we won't disappoint.

Jordan Kallenbach, who owns the business, has been a plumber in Kiama for 15 years and there's not much he hasn't seen when it comes to the plumbing trade.
From blocked drains to new homes and renovations, we can help you through what can be a difficult process. We understand that you will need expert advice so that you make the right decision for your unique situation.
Not only that but we'll make sure you are 100% happy with the job we do before we leave the site. We know that word of mouth is vital in any business and we want to always uphold our excellent reputation in the area.

We do all general plumbing and maintenance and specialise in hot water - for both domestic and commercial premises. We can help homeowners decide on the best system for them because we know the products on the market and keep up-to-date with changes in the industry.
We also work for larger organisations like clubs, pubs and hotels. We are the plumber in Kiama and surrounding district who has the experience and know-how to come up with the best plumbing solutions no matter what the customer's needs are.
Being a top quality plumber in Kiama is not brain surgery but it does require dedication and excellent customer service. We strive to deliver a top quality service every time we are called to a job. Just ask one of our regulars.
Need a plumber in Kiama and don't know where to turn?
Then call us on 0400 959 109 or send us an enquiry by email. Just fill out the form in the blue panel above and we'll get back to you ASAP.