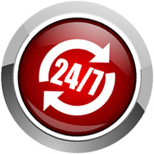 Ontime Plumber
For generations, plumbing has been in the family with the business being passed down from father to sons.
But what does this mean for you? It means we have the depth of knowledge and expertise that allows us to make the best decisions and to get the work done to the highest standard. It means our prices can be competitive because we are the efficient plumber servicing Kingsford. It means we know how to run a successful business based on customer service and fair pricing.
All these factors are critical in making calling a plumber to your Kingsford home or workplace a positive experience.
Our longevity also means we're the plumber in Kingsford who has done all there is to do in the industry. From toilet and shower fixes to government contracts, we cover the entire range of plumbing services including:
• Roofing and guttering
• Blockages in drains/sewers
• Gas work
• Bathroom renovations
• Hot water systems
Your plumber in Kingsford should know all council and government requirements and because we have been operating in the area for so long there is nothing we don't know about standards and requirements. Plus you can be sure we have up-to-date accreditations and insurances relevant to all the work we do.
Heritage work is also one of our specialties and we can give you a list of clients who have used our services including the Sydney Institute of Technology and St Patricks College in Manly. And we can do any project regardless of size because of the large team we have working for us - many who have been with us for years.
To find out how we can help call the plumber Kingsford has been turing to for well over a century on 0417 220 326.
If you would prefer to contact us via email you can use the form above left.