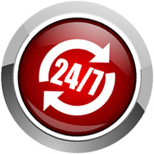 Ontime Plumber
Make the call the others recommend: phone us and have a chat about what we can offer.

Specialising in taps and toilets, we are willing to do the work the others won't.
Our experience makes us the most proficient and reliable plumber in the Knox district. Our specialist services include cistern maintenance and repair, single and dual flush mechanisms, leaks and blockages and more. Take the hassle out of taps and call us to help you with kitchen mixer taps, water saving taps and shower heads, washer replacement and customisation.
When you need a plumber in Knox fast, call us anytime. He'll take care of that emergency before it winds up being a costly mess. Fully equipped to handle every task small and large, Matt will come out to your home or business to take care of whatever you need your plumber in Knox to do.
Are you tired of your tradie being unreliable and charging too much? Our business is based on customer service and recommendations. This means that every time we get the call, we show up on time, does the job we are paid to do, and offers the most competitive prices in town.
You simply won't find a better plumber around Knox - no matter how hard you try.
Pick up the phone today and have a chat about what he can do for you. In addition to taps and toilets, our decades in the trade makes us the best around for all general plumbing.
Kitchens, laundries, bathrooms and more, we have the tools for the trade and the latest techniques.

Avoid the pitfalls associated with hiring an inexperienced unknown. Go with the plumber for Knox with the experience, local knowledge and reputation that surpasses the competition.
Call 0417 220 326 to speak to us about your requirements. Or you could also send through an email enquiry using the form in the blue panel above.