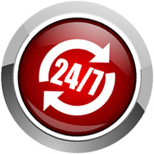 Ontime Plumber
Well, for a number of reasons.
1) We are the plumber Kurrajong businesses and residents can trust to do excellent plumbing work when you are renovating or building a new home.
That's because we specialise in this type of work. It's what we love doing and we have great water saving and cost saving ideas to bring to the table.
We also have excellent design ideas and can transform an old bathroom, laundry or kitchen into not only a better functioning space but also a much better looking room.
2) We have been fully licensed plumbers in the Kurrajong district for 15 years. That means we're really familiar with the district and all of the local Council regulations. We also know the local clientele really well which is a great asset to consider when looking for a plumber in Kurrajong.
3) We also understand the importance of arriving on time and keeping appointments. This is how he has been running his professional business since he started out on his own three years ago.
4) We are the plumber for Kurrajong who has experience repairing and installing septic tanks. Don't go for someone without this vital experience if you are having trouble with your existing tank - it's just not worth it. Choose the ones who will get the job done right first up! You don't want to be calling someone back to fix a bad job! Let us do it right the first time.
5) When you need help with your gas stove or hot water system, we are the local guy who also has experience working with gas. We can repair your system if possible or advise you about appropriate replacements.
Like to know more? Call us now on 0417 220 326 or send an email by filling in and submitting the form above left and we'll reply shortly.