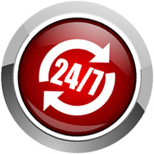 Ontime Plumber
Coming fully trained and equipped, we are ready to handle all those emergency plumbing jobs in no time flat. Available around the clock, we are here so you have peace of mind.
Save yourself the risk of a messy DIY, get us in and we'll make sure the job is done right, and at the best price.
As the Lathlain plumber that services the extended region, our team are fully mobile to answer your call-out. We are flexible and are willing to work around your busy schedule, so ensure minimum imposition. With decades of experience in the industry, all general plumbing and specialist jobs are what we do. Taking care of drips and leaks, locating and clearing blockages, all the way through to industrial scale installations – it's all in a days work.
We're proud of the reputation we've carved out. As part of our commitment to our customers, every one of our team members is selected according to reputation. This, combined with our dedication to professional development, means no matter how hard you look, there is no one better. When you need a Lathlain plumber – call us.
Our customer base is already enjoying our unique 100% guarantee on all work. We are comfortable to offer this because we know that the job has been done right. Our work is done at the most competitive prices around. This is because we are the plumber for Lathlain and beyond that is professional and efficient. No wasted time or resources. Our savings are your savings.
So if your thinking about renovating, building, or would like to speak about your options, call us for some obligation free advice. We're here around the clock, so if you need a Lathlain plumber right away, get on the phone.
Call us on 0417 220 326 to speak to one of our helpful team members. Alternatively you can get in contact by filling out the enquiry box in the blue panel above.