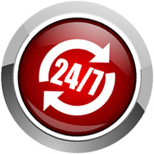 Ontime Plumber
With 25 years of experience as a plumber in the Logan City district, we know how to go about any plumbing job.
When you find a drain or pipe is blocked you really should call in the experts as a home handy man job may lead to more problems that become more costly to fix. We have long term solutions for blockages and can not only fix the problem but will also ensure it doesn't happen again.
Need a plumber in Logan City who knows how to work with gas? We have all the licenses and accreditations - not to mention experience - to ensure any gas work is done to the strictest work and safety guidelines. You can't mess about with gas all repairs and installations are done to the highest standard to ensure everyone's safety.
We also have great ideas for bathrooms, laundries and kitchen whether you are gutting the existing room or building a new home. Get our thoughts first as we know what works well and how to help reduce those ever increasing water and electricity bills simply by installing energy efficient products and fixtures.
The plumber you choose for your Logan City should also put your needs first and foremost. This is what we do which is why we have a growing list of customers who love what we do and call us back for any plumbing job.
Call us on 0417 220 326 and feel confident you'll be getting the plumber Logan City turns to for the most professional and affordable service around. To send an email use the form on this page and we will answer you when we are back in the office.