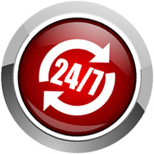 Ontime Plumber
We have been fully licensed plumbers in the Londonderry district for almost a decade.
During this time he has acquired the skills needed to deliver not only top quality work but also the right approach when it comes to any plumbing job.
This is a key factor to consider when choosing a plumber servicing Londonderry because it can really make a big difference to customer satisfaction. For example, the right tradesman for you will listen first and evaluate the situation before rushing ahead. This can be a real money and time saver because it means the right procedure is done first up - so there's no need to call us back to fix things that should have been done right the first time! We have the experience to know the correct way to go about all types of plumbing jobs. Our repertoire includes commercial maintenance, new homes and renovations.

Commercial plumbing can be quite intricate and on a large scale so it's vital the plumber in Londonderry you choose has experience in this type of work. We do and can cope with any issues that unexpectedly arise on site.
We also have the ideas and solutions if you are building a new house or renovating your existing home or office. Our ideas are up-to-date and we keep in mind that most people are looking for water and energy saving products to keep the household bills as low as possible.

We also offer a round the clock seven day a week emergency service because we care about getting things sorted for you as quickly as we can no matter what the day or hour.
Choose the plumber for Londonderry who'll do the best job possible. Phone us on 0417 220 326 or fill in the form above left and we'll reply as soon as we can.