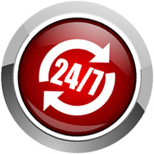 Ontime Plumber
Contact us to talk about what we can do for you. Our services extend from small plumbing all the way through to industrial building solutions. Our expert team has been compiled to ensure we have access to the best in every field. See below for an example of what we can do as your Lutwyche Plumber.
· Solar and gas hot water
· Rain water
· Drainage repair and replacement
· Roof and gutter leaks
· Identification and eradication of odours
· Bathrooms, kitchens, laundries
· Appliance installation and repair
· Renovations, new homes and water efficiency
· Septic tanks
· CCTV inspections
Our services are too numerous to list, however we are happy to chat about your requirements and offer a free quote.
No other Lutwyche plumber has the same experience and skill-set. As such, our work is done according to the highest standards available. We have access to the best resources, which provides a wider range of options for our customers. Our savings are passed directly to our customers in addition to our rock-solid work guarantee.
Tried and tested over our years of service to our community, we are the Lutwyche plumber that comes prepared.
Ready to offer advice on the best way forward, going the next step is part of the deal. Most customers are unaware of their water efficiency profile. Even the smallest of leaks that are largely undetected can wind up costing hundreds. Why not book a thorough inspection of your existing system?
To speak to the best plumber in Lutwyche, call us on 0417 220 326.
Alternatively send us an enquiry using the online form above.