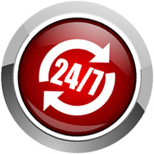 Ontime Plumber
We are the team with the experience and professionalism to get the job done to the highest standard.
With property running costs in mind, as well as the environment, we are the plumbers for Lyndoch
who can recommend the latest energy saving products to ensure ongoing expenses are kept to a minimum.
Including hydronic heating. In the cold months we want to be in a warm and comfortable property and this type of heating is the most efficient. It utilises the latest in technology and is clean, silent, safe and reliable.
This is why we recommend it. It is popular and well tested in Europe and America where quality heating is essential.
When you need a plumber in the Lyndoch region to repair or install a waste water system or rainwater tank, we are the one to turn to as he specialises in these and knows the best products that will deliver over the long term.
What about a new home or renovation? It can be confusing with all the different products on the market so it's important to get sound advice as it can be the difference between a good and great outcome. We always keeps in mind water and energy saving initiatives to help keep those ongoing household bills to a minimum. Fully licensed and insured plumber we can come to your Lyndoch property with fresh eyes and product knowledge and advise you according to your needs and budget.
We also specialise in solar so if this is something you have been considering, talk to him first about the possibility, costs and long term benefits. To get it right you need do to some homework and we can help with this.
To speak with the recommended plumber for Lyndoch and surrounding area call us on 0417 220 326.
Or to send an email enquiry, fill out the above form.